Nepal
Yoga, Service and Trekking Retreat
12 Days Spiritual Journey and Traveling Yogi Adventure
November 6 – November 17, 2018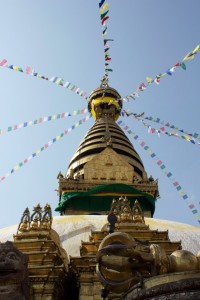 This will truly be the trip of a lifetime.  
Set between Boudhanath, a Tibetan village tucked into the outskirts of Kathmandu, and Pokhara, which will be the jumping off point for a five day trek, this trip to Nepal is certain to provide perspectives beyond one's imagination. 
Trip limited to 14 participants!
If you are interested in joining the adventure, email:
mollycofman@gmail.com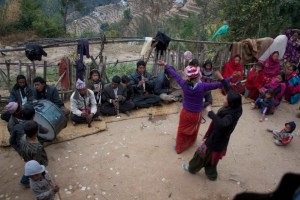 'Kathmandu… Smog seems to hug every corner of the city, and my senses are overwhelmed immediately by people in colorful clothing, vehicles and animals coming and going from every direction…fast!  Amongst the smell of exhaust that permeates, there is a subtle sweetness from incense that fills in and softens the remaining spaces of the dense air. I sit with another volunteer in the restaurant of a Tibetan woman whose smile could melt an iceberg, and fill my belly with momos by candlelight, as the electricity has gone out in the city while we were walking to the restaurant. The gongs, drums and bells at the Stupa in Bhouda, where I have stayed for the night, encourage me out from under the now warm covers at 5:00am, and I do a little yoga before heading out to circle the Stupa with the monks.'            
 ~Molly Cofman, Mindful Medicine Worldwide, 2013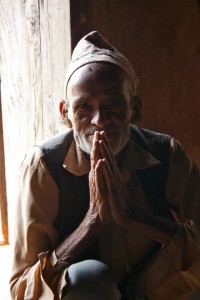 Our trip will begin in the village of Boudhanath, about 11 km from the center of Kathmandu.  Boudhanath is truly an enchanting place, and since 1979 a UNESCO World Heritage Site.  It boasts one of the largest Stupa's in Asia, and because of the enormous influx of Tibetan refugees, is now home to over 50 Tibetan Gompas, or monasteries.  We will spend 4 days and 3 nights in Boudhanath, welcomed by a traditional Buddhist Puja (ceremony of honour and devotion).  For 1 of the days spent in Kathmandu, we will participate in part of the rebuilding project in the aftermath of the 2015 earthquake, by offering assistance and yoga workshops at Indreni Children's home (participation optional).  Our other days will be spent exploring the historic Patan and Thamel neighbourhoods as well as the important Hindu temple of Pashupatinath and the important Buddhist temple, Swayambunath.  These first four days will be a deep dive into Nepali culture.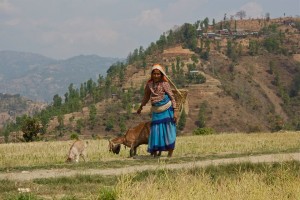 After Kathmandu, we will travel to the beautiful lake-side town of Pokhara (with the option of rafting along the way).  After a night of rest in a lovely guest house in Pokhara, we will embark on the 5-day Ghorepani Poon Hill trek.  This is one of the most famous trekking routes in Nepal and is accessible for all levels. The Ghorepani trek offers a wonderful opportunity to witness the beauty of the Annapurna region is rich in hidden treasures of Nepalese culture. Our trail passes through the world's famous 'Gorkha warrior' clan, the charming villages of Gurung and Magar, dense rhododendron (Nepalese national flower), Oak forest full of birds, green hills and patchwork valleys. Just about every angle offers a tantalizing glimpse of Mt. Fishtail (6,993m,) Annapurna (8,091m) and Dhaulagiri (8,167).  This is not a camping trek!  We will be staying in guest/tea houses each night with beds and bathrooms.  You will be responsible for carrying your own pack, but do not need any special gear.  (Porters are available for an additional charge.)
After trekking, we will spend another night in Pokhara to decompress, and return to Kathmandu the following day for a final spin around the stupa and closing circle.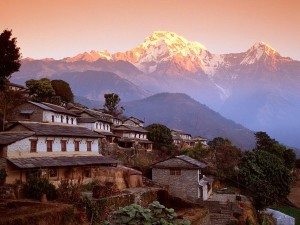 Each day of our trip will begin with morning yoga (asana, pranayama and meditation) followed by a nourishing breakfast to provide us energy and perspective for each day's adventures. Each evening we will finish our day with a more restorative practice followed by a traditional Nepalese dinner.
Your trip includes:
12 days, 11 nights accommodation with Breakfast, DInner and several Lunches

All internal transportation

Welcome Puja in Boudhanath and excursions within Kathmandu

5 day trek in the Annapurna region including all lodging and meals
Price of retreat:   $1950.00 (shared occupancy)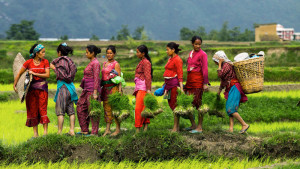 Getting There:
Participants will be responsible for their own international travel to Kathmandu Tribhuvan International Airport, as well as their entry visa (available on arrival).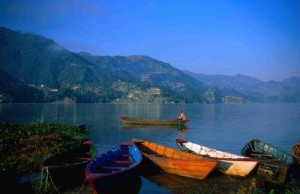 To Register, Please Email:
mollycofman@gmail.com