Spice Up Your Life
Yoga and Cultural Immersion
Trip Postponed!  Check Back for 2019 Dates!
Havana and Trinidad, Cuba

Cuba dawns on you like a sunrise that you have anticipated all night, who at the beginning threatens to disappoint a thrill seeker by appearing to be like any other sunrise. But if you don't get impatient by what appears to be a common second world experience (ha!), slowly and poignantly she begins to thrill you with her brilliant colors and subtle magic. Put the overt aside: the classic cars, the mildewing but magnificent architecture, the cigar-chewing gauchos, the air of communist repression. After a few days, the sound of clip-clopping horse hooves becomes an elegant and welcome theme song of Cuba, mixed with the spicy beats of rumba emanating from what seems like every other window. Watch closely, and you will discover that dancing is not something that the colorful Cuban population does, but rather is something that they are, as if their blood is infused with rhythm.
Cuba is special…really special…
Expand your perception of life and allow this unique opportunity to practice yoga and experience a new culture to inspire, transform and excite!
To Register, email: mollycofman@gmail.com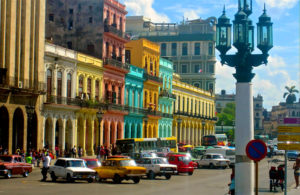 What to expect:
This trip to Cuba, will be the second dive into the magic of Cuba for Inspiration Heals.  This trip consists of a full time schedule of educational exchange activities that will result in meaningful interaction between the travelers and individuals in Cuba.  We are hosted by and accompanied by Eduardo Pimental, known as the 'father of Cuban yoga', and will have the unique opportunity of discovering this rich culture through the lens of yoga.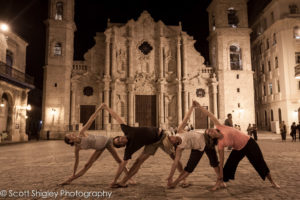 We will arrive to Trinidad on Saturday, February 18 to begin our exploration and adventure.  Each day will begin with pranayama, meditation and asana practice to guide us into the adventure of our day.  Practice will be followed by breakfast, and then we will depart for the day's cultural adventure.  We will close each day with a more gentle practice or special presentation, and enjoy dinner together at the famous Sol Ananda restaurant.
Four nights will be spent in Trinidad, to discover the rich history and cultural treasures in and around Trinidad, including "El Cubano" national park and Javira waterfall, salsa and music lessons with local artists and a look at an untouched Caribbean marine environment.  We will then travel together via the famous "Bay of Pigs" to Havana.
In downtown 'old' Havana, our base will be from the famous Gaia theater, where most participants will be staying.  We will discover Havana on foot and learn the stories of this treasure chest of history.  In Havana, there will be another opportunity to delve into the Cuban salsa scene, and we will have the opportunity to experience a yoga practice lead by Eduardo Pimental.
Most meals (vegetarian) are included in the retreat. Food has not been the forte of the Cuban culture, however are working with very talented local chefs in both locations so that we get a taste of the 'new Cuba' and that we will be well nourished.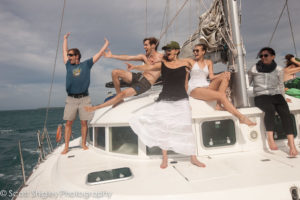 Want to see more?  Check out these photos from our 2016 trip!
Your trip includes:
7 night/8 day adventure split between Havana and Trinidad, Cuba
Three vegetarian meals per day
Accommodation in classic Cuban casa particulares and small local hotels
Transportation to and from the airport
Daily yoga and meditation practice
In Trinidad, daily Cuban salsa lessons
Tours and exciting adventures in and around Havana and Trinidad to discover Cuban culture, and meet with and practice with the Cuban community

Pricing:
$1750.00 for double occupancy
Getting There:
CLICK HERE for new regulations about traveling from the US to Cuba
There are now numerous commercial flights from America to Cuba.
To Register, email: mollycofman@gmail.com